Sport Finland's vision: Finland as the pioneer of research and business expertise in sports and well-being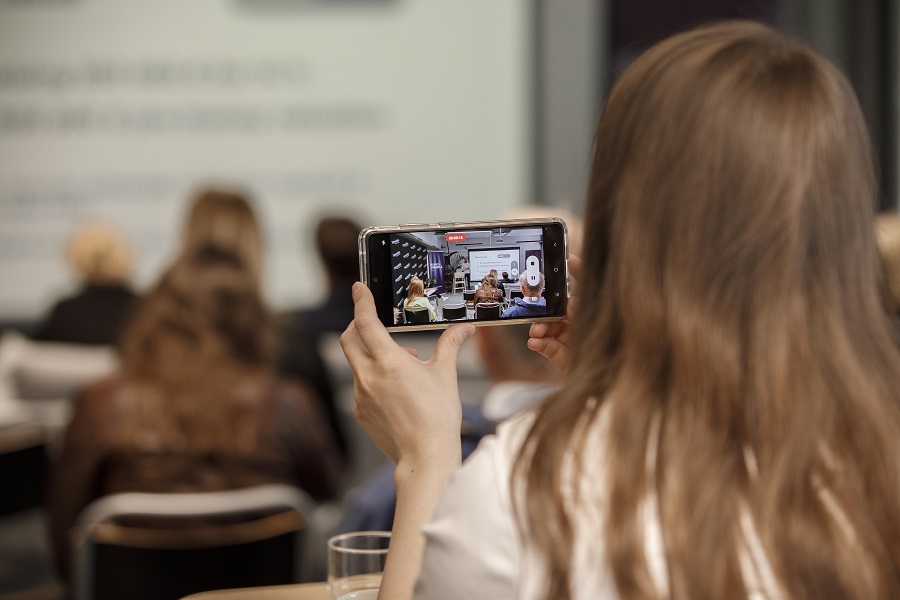 Jyväskylä, Lahti and Kuopio have established the Sport Finland network, which promotes the use of data and research, development and innovation activities.
Reduced amounts of physical activity are an example of a discussion-provoking social problem that the public sector is trying to solve through cross-sector cooperation.
The key to a healthier everyday life may lie in data related to physical activity, sports, health and well-being, and its research and business potential. Jyväskylä, Lahti and Kuopio have established the Sport Finland network, which promotes the use of data and research, development and innovation activities in the above-mentioned areas.
– The cities behind Sport Finland are united by a burning desire to export Finnish expertise to the world. The aim is to open up markets for domestic companies so that they can demonstrate their services. We open windows and establish confidential connections to the world," says Project Manager Nina Rautiainen from Business Jyväskylä.
Above all, well-being data is to be used at the phenomenon level. For example, the physical activity of schoolchildren has been monitored with national Move! measurements. Research is needed to observe and verify exercise habits.
– Companies also need assurance that a certain product meets a genuine need, says Rautiainen.
According to Ilja Venäläinen, the City of Kuopio's sports facility designer, the utilisation of sports data involves certain problems that require solutions.
– We need to find a way for the public sector to utilise the data collected by companies in a secure manner. We will draw up clear rules and a playbook for the use of data in innovation activities.
Sports cities working together

Jyväskylä has extensive research expertise in physical activity and sports, as well as a long history of working on preventive well-being. Lahti and Kuopio are also strong sports cities with a long winter sports tradition and large investments in sports facilities and events.
Each city has its own area of responsibility in the network based on its strengths. Jyväskylä will start to build a national network, Kuopio will focus on developing the utilisation possibilities of well-being data, and Lahti will focus on promoting internationalisation.
The main objective of the Sport Finland cooperation is to generate business growth through internationalisation by combining domestic networks. The power of domestic cooperation, in turn, comes from sharing resources and networks. All the cities have their own contacts.
– Finland becomes stronger by working together. Success cannot be achieved alone. Through national cooperation, we can promote the competitiveness of the whole of Finland. We are Sport Finland, not just Sport Lahti," says Development Director Henna Eskonsipo-Bradshaw from the City of Lahti.
Finland's reputation precedes itself in international waters 

How does Sport Finland differ from the internationalisation work of, for example, Team Finland and Business Finland?
– The key difference is the city connection. Cities are able to provide a good starting point and help domestic companies," says Nina Rautiainen.
The aim is also to attract companies from abroad because Finland has a shortage of medium-sized companies that employ experts.
Finland's international reputation is based on its country branding, such as Finland being the happiest country in the world. According to Rautiainen, this is the best kind of advertising for Finland. Finnish expertise is held in high regard, which was seen when Jyväskylä visited Bilbao, a city known for football.
– There is a demand for world-class expertise. The University of Jyväskylä was able to offer research evidence that interested Bilbao. The cooperation has rapidly expanded to other sectors as well, and we are currently bringing together interested companies specialising in performance solutions and sports technology for future meetings."
According to Rautiainen, international success requires going out into the world.
– Internationalisation cannot be achieved from your home country or office. Growth requires courage and financial risk-taking. And also network capital.
From the perspective of the Finnish economy, the core of success, according to Rautiainen, lies in how efficiently we are able to grow small growth companies into larger ones.
Finding new sources of growth is also one of the goals of the InnoCities project. Even though the operations started with three cities, the network is expected to grow in the future.
– New jobs are created in growth companies," Rautiainen points out.
Sport Finland
Duration: 1 April 2023–31 December 2024
Total cost: EUR 435,780
Share of ERDF and government funding: EUR 326,836
Contact information
Alisa Heikkinen
Project Manager, Sport Finland network
City of Jyväskylä
+358 40 675 3066
alisa.heikkinen@jyvaskyla.fi
Juha-Matti Haapsaari
Project Manager, Sport Finland network
City of Lahti
+358 44 482 6904
juhamatti.haapsaari@lahti.fi
Ilja Venäläinen
Designer of Sport Services
City of Kuopio
+358 44 718 2500
ilja.venalainen@kuopio.fi
Other national exercise and sports networks
Lahti Region coordinates the network of Finland's largest event cities.
HHub is a community and ecosystem that promotes physical activity, health and well-being and brings together operators from all over Finland and the world.
LIUKAS is a national network of sports technology experts, sports clubs and operators focusing on promoting a physically active lifestyle as a permanent way of life among children and young people.
In 2022, InnoCities received EUR 2 million from the European Regional Development Fund for cross-regional lead themes. InnoCities carry out sustainable urban development in Finland in accordance with the EU's policies. 
Sport Finland is one of the six lead themes of InnoCities. Thematic cooperation brings together the resources of cities and promotes the sharing of good practices and international cooperation as well as investments. InnoCities support innovation and engage in the practical application of research and pilots. We exist in order to enable people, businesses and other organisations to develop, come together and brainstorm.
Photo by: Hanna-Kaisa Hämäläinen