Off-road work machines kept at the forefront of development by combining excellence in various fields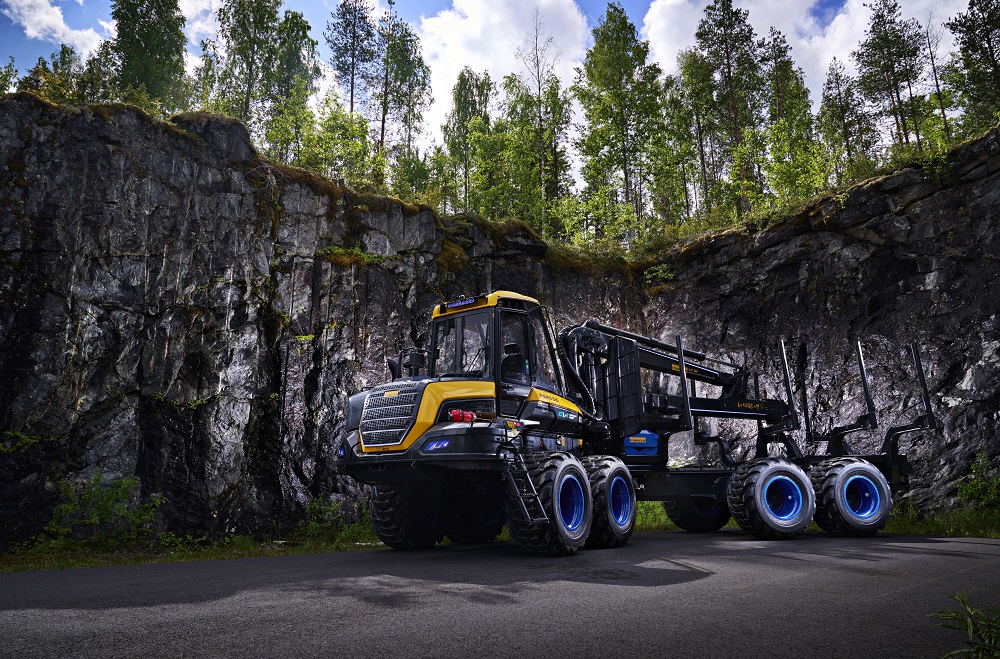 The electrification of off-road work machines is part of a broader transition towards industrial and societal carbon-neutrality. Finnish companies in the industry want to keep up with international competition and be at the forefront of progress. The Platform of Excellence promoted by the University of Tampere brings together research and the latest innovations in the field.
There are several globally operating pioneering companies in Finland that manufacture off-road work machines or serve manufacturers as technology partners. Off-road work machines are machines that operate on tyres or tracks in outdoor conditions, for example, in forests, mines, ports and landfills.
The industry is undergoing a transformation of electrification and digitalisation, which is not only necessary, but also a huge opportunity for the Finnish work machine industry and technology developers.
– Electrification is one of the most effective ways to promote carbon-neutral operations," says Professor Matti Vilkko from the Department of Automation Technology and Mechanical Engineering at the University of Tampere.
In off-road work machines, a lot of the same methods and technologies are used as in robotics, and off-road work machines are, in fact, robots of a sort.
Electrification and digitalisation create new opportunities. Electrification means, among other things, replacing fossil fuel tanks with batteries.
– In some applications, using batteries and charging them directly from the power grid is not only possible, but may even be easier than using fossil fuel. In many cases, the use of batteries also requires the development of the electricity network, such as in mines," says Vilkko.
According to Vilkko, some sites have poor access to electricity.
– In those cases, it is worth considering hydrogen and ammonia as alternative sources of energy for future needs."
In practice, the competence network supports the entire industry
Transformation requires the support of cutting-edge research in the field. The Platform of Excellence developed at the University of Tampere brings together the most cutting-edge competence, which Vilkko says is a prerequisite to keep Finnish companies at the forefront of development.
– When a company is a global market leader in its field, it means that the company has developed something and has better know-how in some areas than others do. However, maintaining market leadership requires continuous development. In addition to solid general work, you need to be able to create new and specific top-level competence."
The Finnish off-road work machine industry is very significant. Finland has a cluster of industry companies called SIX Mobile Work Machines, which has created a development roadmap for future prospects.
– The Platform of Excellence is an excellent tool for progress in the subject," says Heini Wallander, Account Manager at Business Tampere.
The Platform of Excellence brings together industry experts, which means research, teaching and research equipment. Building of the network will be promoted by the two-year Twin transition of mobile work machines project (SIX-PoE) led by the Tampere University Foundation and Business Tampere.
– In addition to domestic competence, the project seeks international partners from international universities," says Wallander.
In Finland, in addition to the University of Tampere and VTT, Aalto University, the University of Oulu, LUT University, Savonia University of Applied Sciences, Turku University of Applied Sciences and the University of Vaasa are involved in the operations.
A history of extensive cooperation
A number of research projects are underway in the national mobile work machines business cluster. The new project adds to this by facilitating the functioning of the network and the ecosystem.
According to Wallander, the background includes a long history of the companies' own work and development of cooperation, work facilitated by VTT and, for example, an earlier Business Tampere project.
"In order to realise the full potential of the industry and make the extensive twin transition a reality, we need to get the entire Finnish network and all of Finland's competence involved."
The public website for the roadmap (six.fi)
Photo: Ponsse


Twin transition of mobile work machines (SIX-PoE)
• Duration: 1 November 2022–31 October 2024
• Total cost: EUR 465,170
• Amount of ERDF and government funding: EUR 348,870
Contact information
Heini Wallander, Account Manager
heini.wallander@businesstampere.com
tel. +358 (0)40 735 5177
Business Tampere
Matti Vilkko, Professor
matti.vilkko@tuni.fi
tel. +358 (0)40 833 2830
University of Tampere

In 2022, InnoCities received EUR 2 million from the European Regional Development Fund for cross-regional lead themes. InnoCities carry out sustainable urban development in Finland in accordance with the EU's policies.
The Twin transition of mobile work machines is one of the six lead themes of InnoCities. Thematic cooperation brings together the resources of different cities and promotes the sharing of good practices as well as international cooperation and investments. InnoCities support innovation and engage in the practical application of research and pilots.
InnoCities exist in order to enable people, businesses and other organisations to develop, come together and brainstorm.