EU projects tackle challenges in the food sector and explore food business opportunities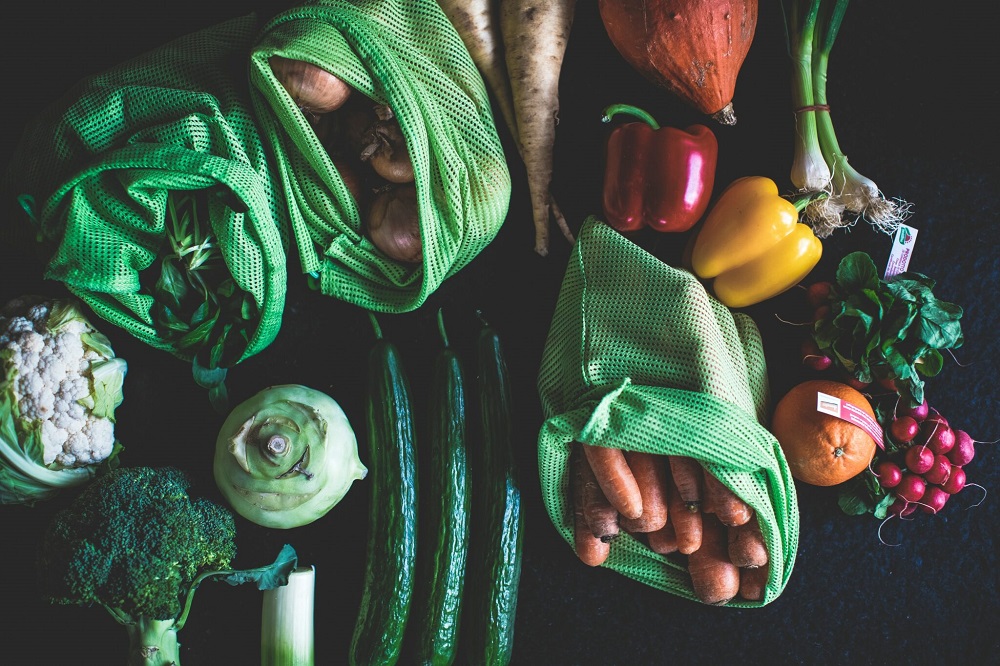 The International Day of Awareness of Food Loss and Waste is celebrated on 29 September. Challenges in the food sector are addressed in InnoCities' development projects.
The International Day of Awareness of Food Loss and Waste is celebrated on 29 September, and the National Food Waste Week was held between 11 and 17 September. The same theme is also featured in InnoCities' projects, particularly in the Helsinki Metropolitan Area and Seinäjoki. South Ostrobothnia is a region with a strong food identity, and food exports are one of the focus areas of the projects.
In the Helsinki Metropolitan Area, the Food Waste Ecosystem project explores companies' opportunities to build and develop their business around edible and inedible food waste. The project pilots provide practical guidance on measuring, reducing and redistributing food waste. The aim is to identify specific points in restaurant operations where food waste can be significantly reduced or surplus food redistributed.
There is surprisingly little discussion about the economic dimension of food waste.
Read more in the blog: The economic costs of food waste are enormous (hevinnovations.fi, in Finnish)
News article: Redistribution holds significant potential for waste reduction (hevinnovations.fi, in Finnish)
The Food SystemiCity programme provides a platform for the co-development of systemically sustainable food innovations in urban and built environments. Food SystemiCity brings together built environment companies, startups, primary producers, research groups and city actors. The programme is seeking collaborators with expertise and interest in co-developing new solutions that enable more ecological, self-sufficient and socially sustainable food production, distribution, consumption and nutrient cycling in urban environments, with new links to local primary producers.
Read more: Food Systemicity is about new collaborations!
Food SystemiCity programme (helsinki.fi)
Seinäjoki abuzz with advancements in the food sector
Currently, there are close to 100 different food sector development projects underway in the Seinäjoki region, and the city is heavily investing in research, development and education in the sector. The food sector plays a central role not only in regional programme documents, but also in the city's strategy and as one of the two leading development themes in InnoCities activities.
-One of the key development priorities in Seinäjoki is the strengthening of food exports and related expertise. Food exports hold significant strategic importance for Finland's national self-sufficiency and security. Doubling food exports requires a reform of export practices and close cooperation among stakeholders, says Hannemari Niemi, Development Manager at Into Seinäjoki.
The goals and measures of a joint project of Into Seinäjoki and Foodwest Oy launched this autumn are geared towards developing food sector companies' business operations, facilitating international growth and promoting cooperation between companies.
– Over the next few years, the aim is to find added value in cooperation in the field of food exports for all interested companies and to promote collective efforts in driving export growth. Besides this project, national cooperation is being promoted through collaboration with other InnoCities and a jointly prepared lead project, which focuses on food exports and advancing internationalisation.
Niemi also mentions measures aimed at boosting the startup and growth entrepreneurship culture.
-The ongoing Food & Tech startup project facilitates the creation of a service path (SpaceBoost) designed to assist companies in scaling up. The project also explores new business and cooperation opportunities between companies and the public sector.
According to Niemi, various business networks and ecosystems are becoming the primary breeding ground for new ideas and innovations, and it is crucial to remain in the loop.
-And of course, we shouldn't forget about the events and networking opportunities organised in Seinäjoki to promote the startup culture. An excellent example of these is the annual SPACE PITCH event, held by the Capital of Space in October, which will bring together growth-minded individuals at Rytmikorjaamo in Seinäjoki, Finland's best city for entrepreneurs. In addition to great parties, there will be useful networks for startups, fresh ideas and brilliant pitches, Niemi says.
Read more about the Food & Tech startup project here (intoseinajoki.fi, in Finnish)
Seinäjoki also actively engages in international networks focused on food sector development. The most recent effort in this area was the collaborative implementation of the Food Days week in early September. The goal is to establish the theme week as a tradition that showcases the region's strong expertise, packed with events centred around food and the development of the food sector.
Leading development themes of the Helsinki Metropolitan Area (HEVi)
LeadinSeinäjokig development themes of InnoCity Seinäjoki

Photo: Markus Spike