Blog: Ecosystems as an approach to urban and regional development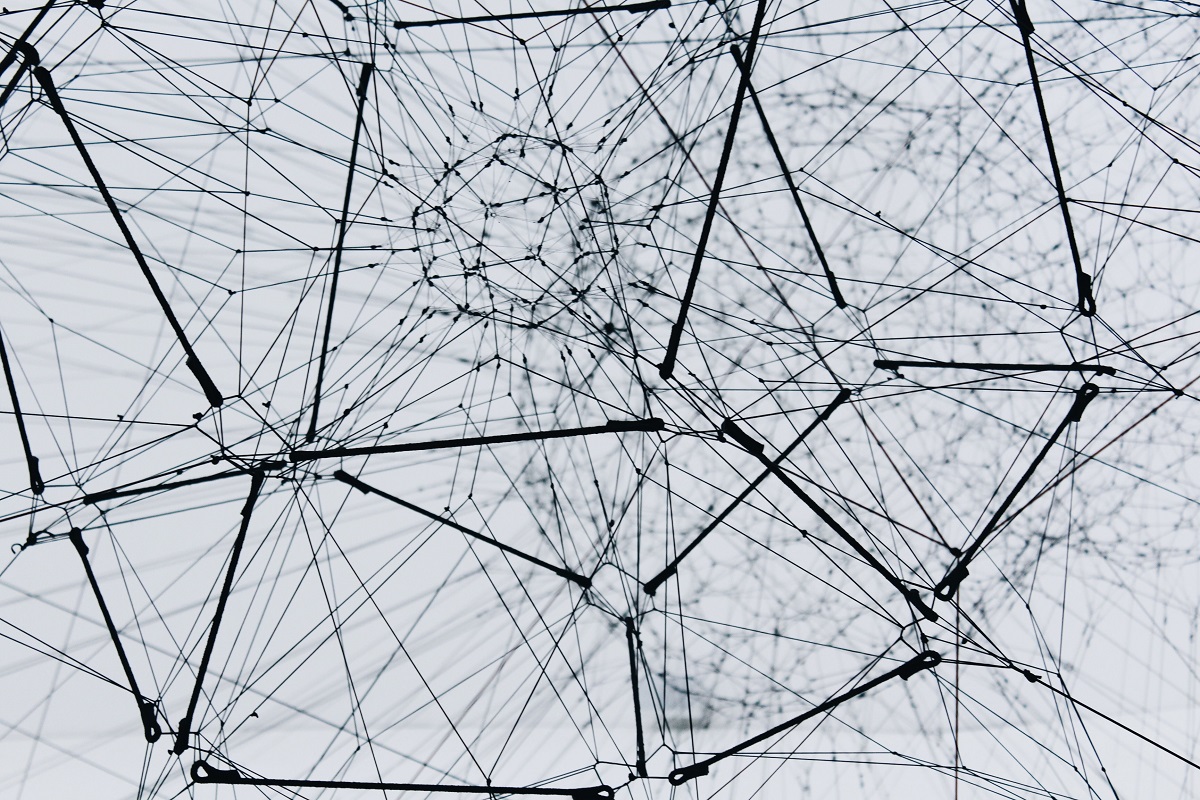 Ecosystems and ecosystem-based development have become a topical issue in recent years, both in Finland and around the world. The concept has become popular especially in the context of business, technology and innovation. In this blog post, we will look at what ecosystems are in the context of urban and regional development and how they can be developed.
The ecosystem concept outside the natural sciences was first introduced by James Moore in a 1993 Harvard Business Review article in which he described how companies create value in complex interdependent networks. Moore emphasised that companies are dependent on both their partners and customers.
The development of technology has since given new impetus to the use of the business ecosystem concept. Various digital platforms and platform technologies, such as Facebook or Android, have further emphasised the global nature of value networks. Companies' customers and partners may even be located on the other side of the world. Especially within the framework of platform technology, discussions have turned to innovation ecosystems, which refer to the relationship between the production and utilisation of information or technology.
Along with the development of technology, the societal challenges we face have become more complex. For example, climate and demographic changes are so complex and multifaceted in nature that they cannot be solved by a single organisation, let alone a single administrative region. Solving the problems requires cooperation across states as well as disciplines and industries.

In the context of societal challenges, the ecosystem concept is linked not only to multidisciplinarity, but also to research and innovation activities. Societal challenges are typically painted as opportunities for research and business, in which case the production of information and new technological solutions move society towards a more sustainable tomorrow.
However, as recent history has shown, major societal challenges cannot be solved by new innovations alone. For example, during the COVID-19 crisis, it became clear that new innovations, such as the COVID-19 vaccine, require a globally interconnected social system. Solutions that require a quick response should not be developed in silos but openly in cooperation. The main focus should not be on economic benefit but on overcoming the societal crisis.
This is what the change in the research and innovation paradigm is aimed at. Instead of the linear "Lab-to-Market" approach, we should move towards a problem-based operating model in which the primary purpose of research and innovation activities is to create social value. This social value, in turn, generates economic benefit – not the other way around.
Therefore, the primary purpose of new innovations is to solve societal challenges. Based on the ecosystem approach, new solutions should be developed in close cooperation with customers and the market. For example, a few years ago, insect protein was hailed as a climate-friendly innovation in the food industry, but the market was not ready for it. This highlights the importance of demand shaping. On the other hand, in addition to consumer preferences and climate effects, the impact of new products on society at large must be taken into account. For example, when developing new food innovations, their health effects must also be taken into account: even if the products are environmentally friendly, their potential negative health effects will only lead to a new crisis.
An ecosystem-based approach refers to large systemic entities where, instead of isolated improvements, the main focus is on identifying the interdependent parts of the system. For example, in mobility ecosystems, the development of electric cars is not enough. Attention must also be paid to demand shaping and often also to, for example, legislation.
What does ecosystem-based development mean in the context of urban and regional development?
For a long time, regional development has focused on strengthening regional clusters. A cluster operates in a geographically limited area and consists of several companies, actors and stakeholders in the same field or industry. Its members are often countable, and funding typically comes from one source. A cluster includes both competition and cooperation. Clusters often create synergies and promote innovation and economic growth in their region.

An ecosystem, on the other hand, as described above, refers to a large and diverse system in which different actors and elements interact with each other and influence each other's operations and success. An ecosystem can cover a large geographical area and contain several administrative regions. Several themes, industries and sectors overlap. In ecosystems, the number of members cannot usually be counted, and the operations are financed by several overlapping financial instruments. In terms of social sustainability challenges, ecosystems are also increasingly trying to respond to sustainability questions.
How can ecosystems be developed?
In the development of ecosystems, the primary focus should be on various operations instead of mapping individual actors or networks. Central to this is strategically aligned foresight and future work, which determines the direction of ecosystem development. What kinds of ecosystems and outcomes does the region aim to achieve? Secondly, multidisciplinary cooperation on development and innovation platforms is important. What challenges and problems are being addressed? Thirdly, open cooperation and the provision of forums that facilitate it are also important. What kinds of expertise and resources are available in the area, and what is still needed? Functionality provides interfaces for new skills and innovative openings.
It is important to understand that the necessary skills and resources may not be available, for example in a city's own technology park. Instead, the skills and necessary partners may have to be sourced from elsewhere. In this sense, building interfaces and international connections is even more important. As a small country, Finland must combine its skills and resources and dissolve any competitive arrangements between the regions.
In this sense, the development of ecosystems thus pushes beyond smart specialisation strategies, which emphasise that the region should strengthen its existing resources, such as competence or industry. Ecosystems are not built around one area of expertise or industry, let alone one geographical area. Instead, ecosystems are larger entities, the concept of which can be understood by asking, for example, the following questions: What synergies can be created between different fields and areas of expertise? How can we promote innovation and create new business opportunities across industries? How can we ensure that the ecosystem benefits the local community and promotes sustainable development? How can we create open and flexible structures that allow different actors to participate in the development of the ecosystem? Answering these questions will help the region plan and implement ecosystem development strategically and effectively, while creating long-term and sustainable outcomes.
Nadja Nordling (Doctor of Administrative Sciences in spe) works as a Project Manager at the Council of Tampere Region on the themes of digital transition and the commercialisation of deep technology research.